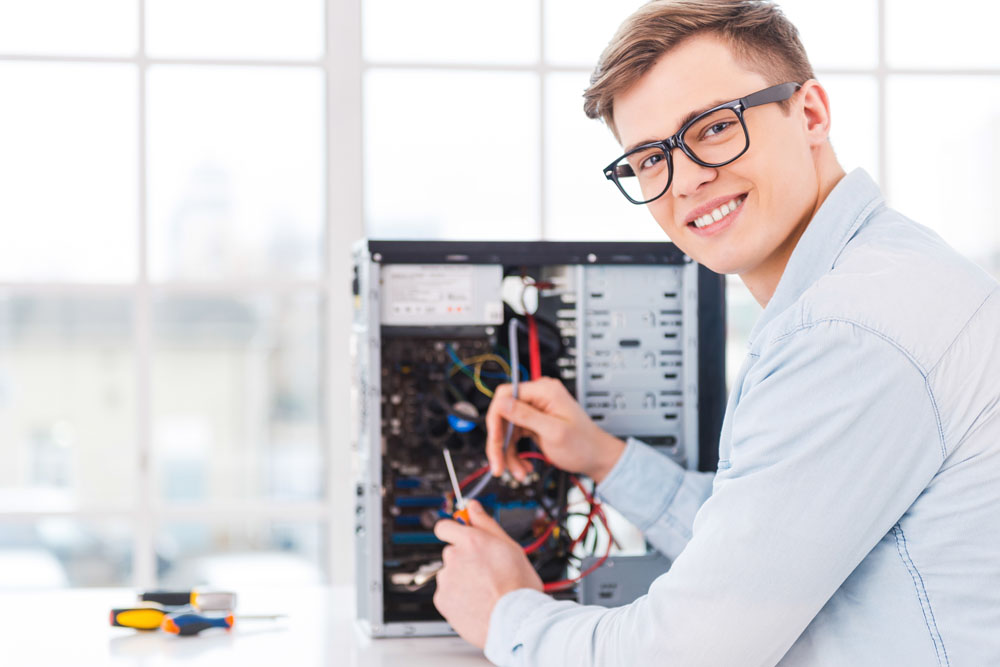 A computer installation and repair technician fixes problems related to the software and hardware components of computers. They may work on a variety of computers and mobile devices as well such as laptops, printers, tablets, and desktop computers. Because of the wide number of technology problems and devices, technicians must be excellent problem solvers and sufficient in many different technology platforms. They must also have patience and effective communication skills as some of the support provided may be over the telephone.
The best part is you have landed in the right place! Kumud Infotech can help you with a variety of services ranging from operating system installation in your computer to installing drives, applications, and updates for your system to function properly. We are providing all the installation only and only for educational purpose.
Following are some of the Computer installation and Maintenance Services included:
Installation of operating system on your computer.
Installation of all the critical and recommended updates.
Installation of drivers for your hardware.
Installation and configuration of important and necessary softwares.
Checking and cross verifying if your computer is functioning properly.