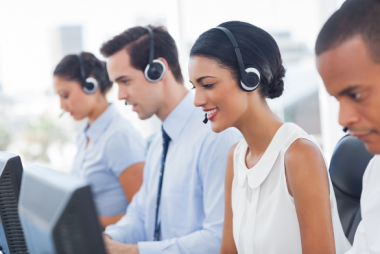 Inbound Customer Service
Live agent on phone, Live Web Chat, IVR / Voice Mail Support, Email Response Management, IVR / Voice Mail Support etc.
B2B Sales Lead Generation
Web research, Prospect database development, Email & Direct Mail Campaigns, Telesales & Appointment setting, Post appointment contact.
Ecommerce Operations Support
Pre-order customer service and call centre, Order Receipt, Verification and Payment Reconciliation etc.
Consumer Services Management
Set up and management of 1800 Toll Free lines, Inbound call management, Email response management, PO Box and Physical Mail etc
Social Media Response Management
While brands may have social media agencies for consumer services, our response management cell can take care of customer issues.
Direct Response Campaign Management
Short code set up using third parties, 1800 Toll Free Line Set up , Call handling, Outbound call for closure, Contests and Promotion etc.
Outbound Customer Contact
Order verification, Validation of customer or prospect database, Invitation to events and customer meets, Research and surveys etc.
Marketing Program Support
Enrollment in loyalty programs, Consumer promotion fulfillment, Experiential marketing involving customer meets, Loyalty programs etc.
Order Processing and Supply Chain Support
Order receipt on phone, web, email, sms, and fax, Order validation, Checking stocks and reconfirming order, Placement of orders etc.
Service Tracking
Contact of clients who are to be provided the technical or repair or maintenance service at their premises, Resolving any issue, Reporting back etc.
Sales and CRM System Management
Contact of field teams an collection of information and updates on phone, Updating of client data records, Data creation from business cards etc.
Digital Content Transcription
Ideal for business owners and managers who would can speak their mind but don't have the time to put down their thoughts into a computer